tracerusaf

| Male | 42 years old | Colorado
"The definition of insanity is doing the same thing over and over & expecting different results ..."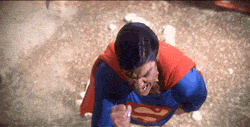 Things They Will Write In My Autobiography 
CBR Member Since:
May 17, 2010
Last Active:
Feb 14, 2022 5:17:02pm
Covers Submitted:
689  
Forum Posts:
327
Auction Points:
68,702
Loved comics since i was a kid, but it has only been until now that i could really pursue collecting as a hobby. I call myself a cover art collector. If i love the art of a cover i will buy it. Greg Horn, AH, and Campbell are my faves right now.
People That Only Slightly Despise Me 
This user has not had any history yet.

ComicBookRealm.com
: 66 years, 172 days, 18 hours of Run Time
Help projects like:
 Smash Childhood Cancer, OpenZika, Help Stop TB, FightAIDS@Home - Phase 2, Outsmart Ebola Together, Mapping Cancer Markers, FightAIDS@Home
Join World Community Grid today!