Superman's debut comic book sold for just 10 cents in 1938. But today, a rare original is worth many times more.
A "pristine" copy of Action Comics #1 will go on auction in August, eBay&nbspannounced Tuesday.
Collectors know of about 50 remaining copies of the book, and consider this copy to be in the best condition of them all. It earned a 9.0 grade -- "very fine" -- from the Certified Guaranty Company, which rates comic books.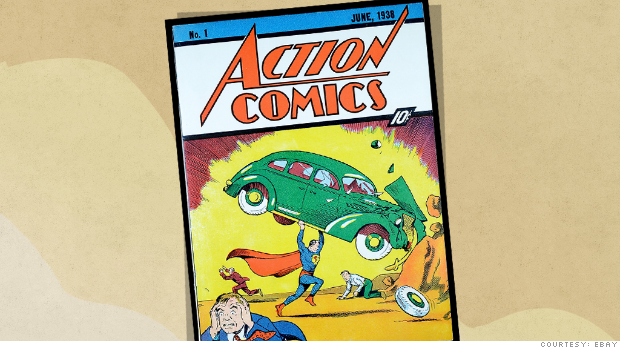 by
dough boy Jul 23, '14